As you have probably already realised, I love to travel.
Above my bed at home, I have a map that has a pin pressed into all the places I have visited. I thought I would log all the countries I had been to on an interactive map
Places I've Been To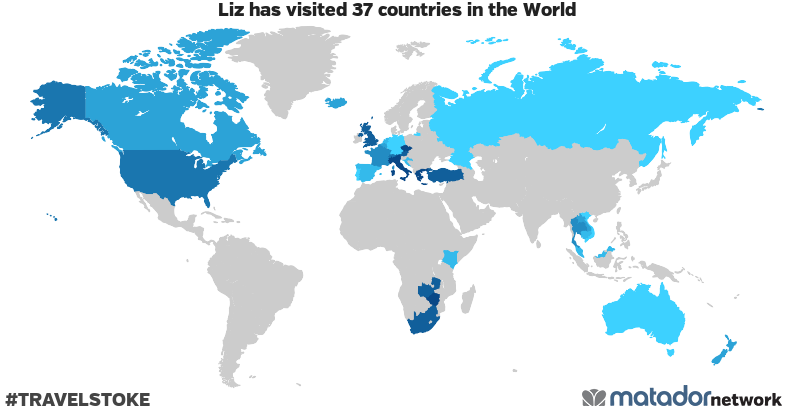 Liz has been to: Antigua and Barbuda, Austria, Australia, Barbados, Belgium, Canada, Switzerland, Czech Republic, Germany, Dominica, Spain, France, United Kingdom, Greece, Croatia, Iceland, Italy, Kenya, Cambodia, Saint Kitts and Nevis, Laos, Malaysia, Netherlands, New Zealand, Portugal, Russia, Singapore, Sint Maarten, Thailand, Turkey, United States, Vatican, British Virgin Islands, Vietnam, South Africa, Zambia, Zimbabwe.
Get your own travel map from Matador Network.
Where have you visited? Where would you most like to go? Where is the best place you have ever been?